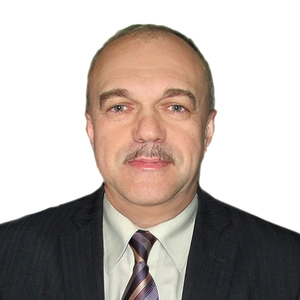 | | |
| --- | --- |
| Position: | Head of the Division of Powder Metallurgy and Functional Coatings |
| Phone: | +7 495 6384500 |
| E-mail: | levashov@shs.misis.ru |
Education
| | |
| --- | --- |
| 1982 | Graduated from Moscow Institute of Steel and Alloys, Russia |
| 1987 | PhD in Powder Metallurgy and Composite Materials (Candidate of Science) |
| 1996 | Habilitation / Higher Dissertation: Doctor of Science Diploma in Chemical Physic, Physics of Combustion and Explosion |
| 2003 | Full professor (VAK certificate) in Powder Metallurgy and Composite Materials |
Employment
| | |
| --- | --- |
| Since 2005: | Head of Department "Powder Metallurgy and Functional Coatings" NITU MISIS |
| Since 1989: | Head of Scientific-Educational Center of SHS (SHS- Center) NITU MISIS |
Fields of Research Interests
Materials science, combustion synthesis, powder metallurgy, plasma surface engineering, pulsed electrospark deposition, nanostructured ceramics, multicomponent functional coatings, biocompatible materials, characterization of mechanical and tribological properties.
Participation at Research Projects
NATO Research Award HTECH.CRG 930270 (1994);
CRDF Award No. RE1-167 (1996-1998);
European Program of Scientific Integration (EPSI) "Eureka" 1525 "SUBLATO" (1996-1998);
EPSI "Eureka" E! 2060 "SURTELEM" (1999-2001);
EPSI "Eureka" E! 2260 "NADICOAT" (2000-2002);
The Collaborative Linkage Grant NATO-Russia JSTC.CLG.978220 (2002-2003);
ISTC Award No. 1852 (2002-2003);
EPSI "Eureka" Е! 2728 "UPLETOOLS" (2002-2004);
INTAS Award No. 2274 (2002-2004);
NATO-Russia ARW (2004)
UK Royal Society Award FSU14994 (2003-2005);
CRDF Award RUE1-1506-MO-05 (2005);
EPSI "Eureka" PROSURFMET (2005-2007);
The Netherlands Progr for Cooperation with Countries in Eastern Europe (PSO) (2005-2009);
CRDF Award RUE1-1506-MO-05 (2005-2006);
ISTC Award No. 3616 p (2007-2010)
European Commission under the FP7 Contract No.295322 coordinated with State Contract "THEORETICAL ANALYSIS, DESIGN AND VIRTUAL TESTING OF BIOCOMPATIBILITY AND MECHANICAL PROPERTIES OF TITANIUM-BASED NANOMATERIALS" (2011-2014).
More than 40 projects and grants of Russian Federation
Methods Used, Courses
Combustion synthesis (SHS), Surface engineering of nanostructured coatings.
Awards Received
Medal of Federal Agency on Intellectual Property, Patents and Trade Marks (Rospatent) "Na Blago Rossii",2007
Medal "50-years MGO VOIR", 2008
Medal named after Tatischev of Russian Academy of Natural Sciences (RANS) "Za Pol'zu Ptechestvu", 1999
Order of RANS "Za Vklad v Razvitie Obschestva", 2009
12 gold medals and diploma of Int. Salons and Exhibitions for innovations and developments
Honorable Titles, Membership in the Russian and Foreign Academies and Other Public Organizations
Honor Dr. of Engineer of Colorado School of Mines, USA (2007)
Honor Prof. of Ryukoku University, Japan (2002)
Full Member of the Russian Academy of Natural Science (2001)
Member-Correspondent of the Russian Academy of Natural Science (1997)
Honor Inventor of Moscow city (2013)
Editor-in-Chief of Russian Journal of Nonferrous Metals (2001- present)
Deputy Editor-in-Chief of Russian J. "Izvestiya Vuzov. Powder Metal and Funct Coatings" (2007-present)
Member of Editorial Board of Int. Journal of SHS (1998- present)
Member of Editorial Board of Journal "Physical Surface Engineering" (2007- present)
Member of the European Joint Committee for Plasma and Ion Surface Engineering (2006-present)
Member of the Int. Advisory Committee on FGM (1998-present)
Member of the Int. Committee of SHS (1996-present)
Scientific adviser of NCP "Research Infrastructures" FP7 (2007- present)
Publications
Mishnaevsky L., Levashov E.A., et.al. Nanostructured titanium-based materials for medical implants: Modeling and development. Materials Science and Engineering R, 2014, 81, p. 1–19
Pogozhev Yu. S., Potanin A.Yu., Levashov E.A., et.al. Combustion and Structure Formation of Ceramic Materials in the Cr—Al—Si—B system. Ceramics International, 2014, 40, p. 16299-16308
Levashov E.A., Pogozhev Yu.S.,et.al. SHS of advanced ceramics in the Mo—Si—B system: Kinetics and mechanism of combustion and structure formation. Ceramics International, 2014, 40, p. 6541–6552
Shtansky D.V., Levashov E.A., et.al. Recent progress in the filed of multicomponent biocompatible nanostructured films. RSC Advances Journal of the Royal Society of Chemistry, 2013, No. 3, p. 11107
Zamulaeva E.I., Levashov E.A., et al. Pulsed Electrospark Deposition of MAX phase Cr2AlC Based Coatings on Titanium Alloy. Surface and Coatings Technology, 2013, 235, p. 454–460
Levashov E.A., Petrzhik M.I., Shtansky D.V., et.al. Nanostructured Ti-alloys and multicomponent bioactive films: Mechanical behavior at indentation. Materials Science & Engineering A, 2013,570,51–62
Shtansky D.V., Kiryukhantsev-Korneev F.V., Levashov E.A., et. al. Multicomponent Nanostructured Films for Various Tribological Applications. Int. J. of Refractory Metals & Hard Materials, 2010, Issue 28, p. 32-39
Levashov E.A., Shtansky D.V. Multifunctional Nanostructured Films. Russian Chemical Reviews, 2007, Vol. 76, No. 5, p.p. 463-470