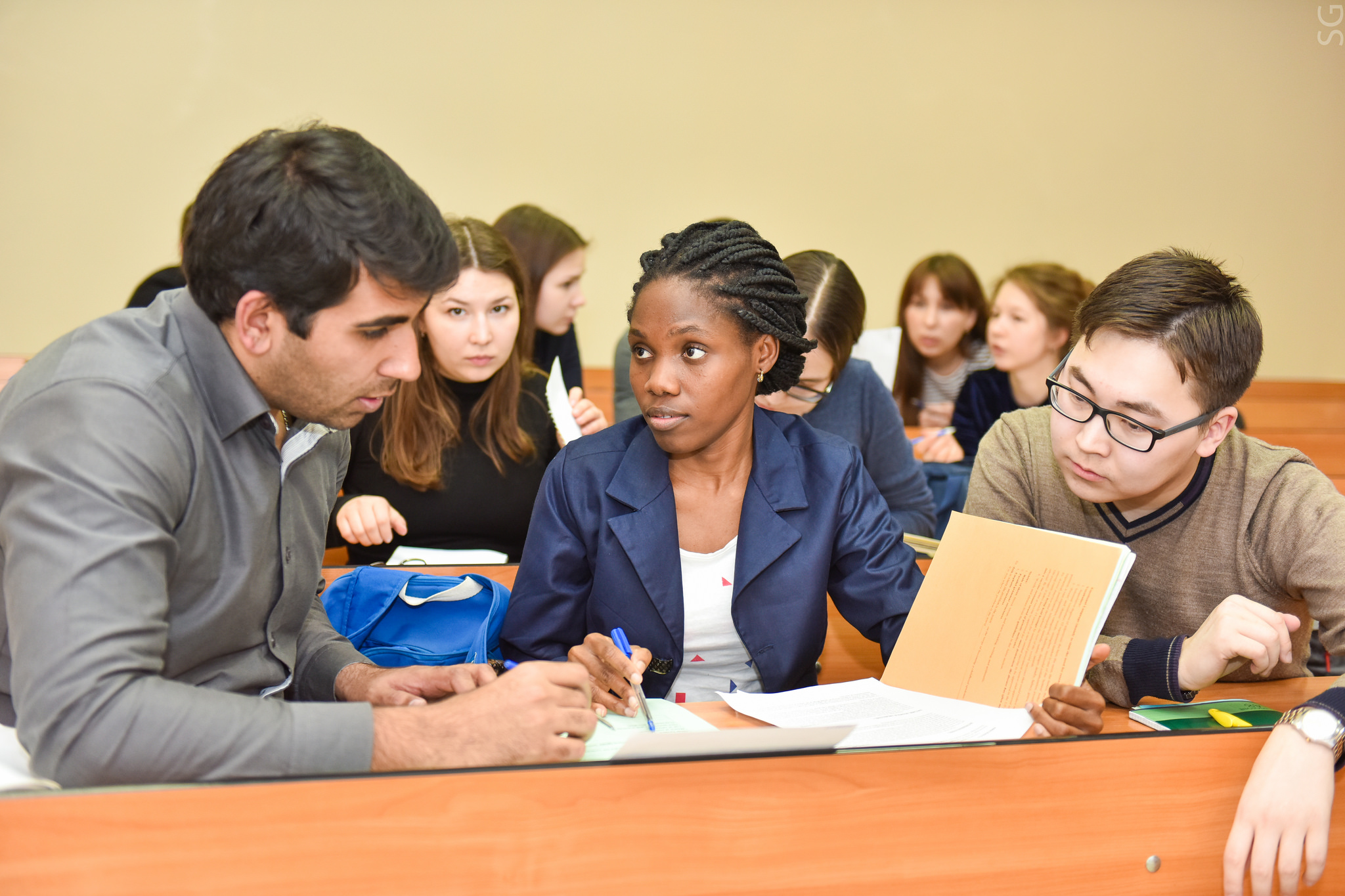 The Academic Writing University Center provides language support services to university PhD students, researchers and faculty at every stage of their academic career and any kind of writing, e.g. abstract writing, conference papers, dissertations and theses, research papers, etc. in English. All services are free of charge.
The Academic Writing Center was created in March 2015 to contribute to the implementation of Russian Academic Excellence Project 5-100 with the aim to increase the international competitiveness within the global sphere of science and education in NUST MISIS. According to the map of Strategic Initiatives, the task of the Center is to establish a portfolio of the university programs and intellectual products ensuring international competitiveness.
The Center provides the academic writing support to NUST MISIS postgraduate students, junior researchers and faculty. During consulting sessions and workshops, our consultants offer feedback and strategies to help you improve at every stage of your writing, from brainstorming to final drafts.
Our Center can help you to develop and structure ideas and improve research, make up your mind, keep the reader's attention, strengthen the grammar level.
You don't have to wait until you have a final draft. Come to our office at any stage of your writing process — even before the writing process. To make an appointment you should be registered online.
The Center is the help service. We do not write, edit or translate for you. We teach you to identify and solve problems yourself, which will encourage you to write better.
We believe that writing is a powerful tool not only for sharing ideas but also for creating new ones. We are committed to three key practices:
Give intensive English courses of academic writing tailored to the needs of NUST MISIS junior researchers so that they could be published in the most prestigious international journals, build relations with other scholars overseas and succeed in raising funds for their research.
Be helpful through in-person consulting, web-conferencing, workshops and lectures on academic writing and speaking.
Provide systematic training for tutors who are devoted to the success of PhD students and junior researchers to enable them to compete for limited number of publications with native speakers from the best universities in the English-speaking countries.
Please visit the Academic Writing University Center website for getting more information.
Contacts:
119049, Moscow, Leninskiy prospekt 6 / 3, Mining Institute, rooms 587, 589, MISIS. tel.: +7 499 230-28-15